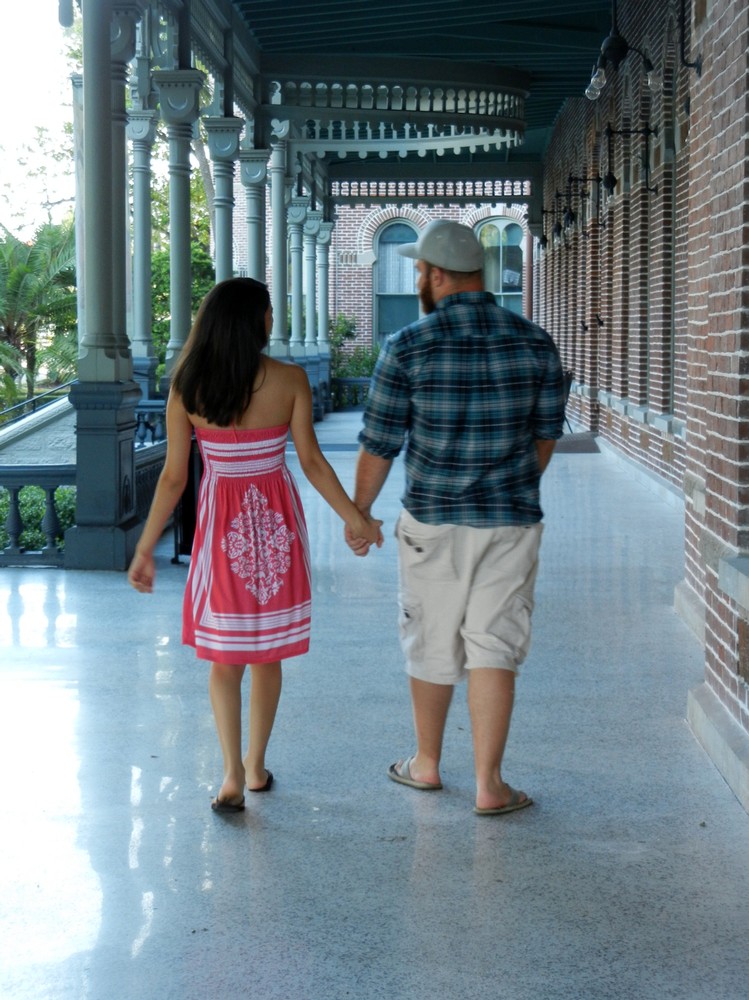 Kyle and Coreen
We love because He first loved us....1John 4:19
Coreen Teixeira was born in Brooklyn, New York but was raised in Sanford, Florida. She came from a family of six children; Michelle, Jody, Ian, Cindy, and Doug, but she is the youngest. Coreen moved to Tampa in 2006 to attend the University of South Florida and has been there ever since.
Kyle Dixon was born and raised in Tampa, Florida. He comes from a family of two with his older brother Ian. Although Kyle moved away to Tallahassee,FL, he came back to Tampa in the summer of 2011.
Coreen and Kyle's first date was the 2011s college football's opener. Maryland vs Miami. It was trickery on Kyle's part. He proceeded to tell Coreen it was a hangout, but alas that included him cooking dinner for her and watching the game with another couple.
From then on Kyle and Coreen share the same love of football and Hockey, both enjoying the USF bulls and the Tampa Bay Lightning. But most of all they share a love for Christ Jesus, who has brought them together and will forever bless them as He has already.