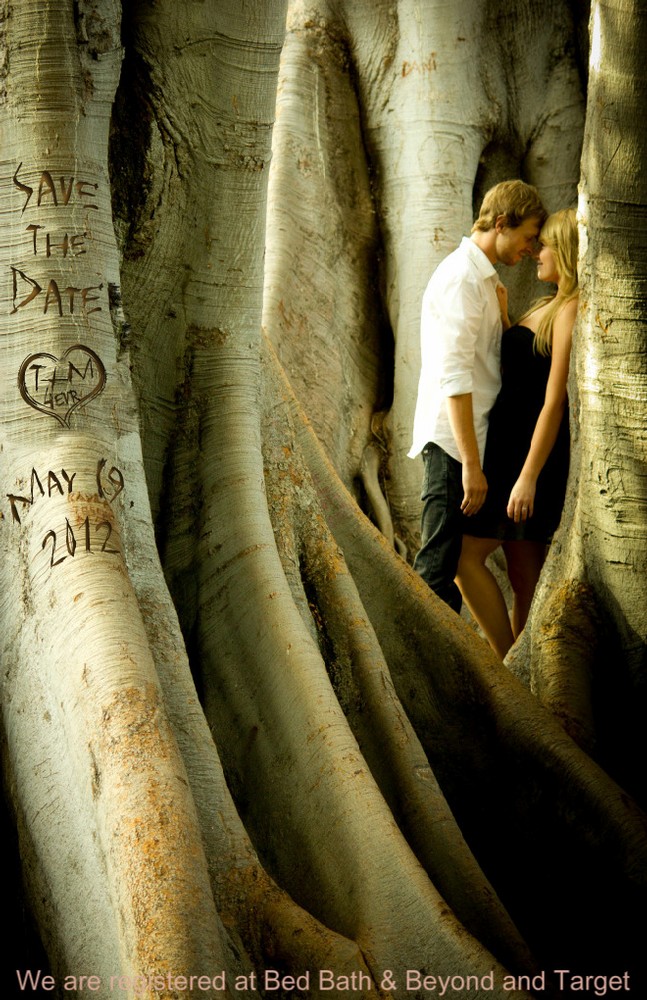 The Proposal
Balboa Park...
One of the many places Tommy and I would go to when we spent time together was Balboa Park. We both sort of have the huge thing for the nature. It really is this fantastic microcosim of how intricate and beautifully made God has created this universe to be. So, on many of the beautiful hot San Diego days we have no other plans Tommy and I normally venture down to Balboa and walk hand in hand exploring the beauty God has placed right in our backyards. This being true it wasn't too unatural for Tommy to mention that we should head down to Balboa Park for the day. What was unnatural was a few of the events that took place leading up to my absolute favorite walk we have ever had in the park.
The night before, we were driving back from Julian and decided we would go out to dinner. While we were at dinner Tommy asked me that when we finished if I would like to go look at engagement rings. I was 100% in and squeeled in excitement!!! (He had asked me to send him pictures of rings I liked but, I did way too much research and got him a little bit confused and so he wanted to see what I meant in person). After dinner we walked into the mall and started looking in jewlery stores. We went into a store and I finally fell madly in love with the perfect ring. Tommy asked the lady to set it back in the back where she found it so no one would have the opportunity to buy it because he would be back and we left smiling.
Tommy came back over to my house the next morning and said he didn't know if he wanted to go to Balboa Park that day anymore. I shrugged it off but headed out to my car to go get my makeup bag. He came running out after me, grabbed my keys and said actually, I changed my mind, lets go. When we parked he told me to go wait outside because he was going to change into his jeans. I thought this was very weird because number one, why did he have pants in my car and number two I was in my lounge clothes just the same and wasn't going to change. But, again I shrugged it off and waited outside the car while he changed into his jeans. Then he got out of the car and grabbed my hand and started leading me through the park to find this "perfect tree" he was looking for. This was weird to me because he was sort of pulling me around the park in some sort of a a serious hunt for this tree he was talking about. I started paying attention to our shadows and I noticed there was a lump in his pocket. I started freaking out inside wondering OH MY WORD, is there a ring box in there?! I told myself to calm down and not be upset if today wasn't the day but, I couldn't stop thinking about it and continued on to have very awkward and simple phrased conversations with Tommy as he was distracted and I too was now distracted as well. We wandered around the park and finally ended up in the midst of our favorite fig tree in the massive roots. Tommy turned towards me and started expressing why he loved me and how he wanted to spend the rest of his life with me. He then got down on one knee and asked me, "will you be my wife?" as he displayed to me the ring we had just looked at the night before. Jaw dropped I told him "Yes! Of Course" and he put the ring on me finger, gave me a kiss and then embraced me and we had an intimate prayer with our Creator. It was so perfect, so "us" and it was indeed my most awkward, exciting and favorite walk in the park.